FROM THE HAND OF DESIGNER PABLO ERROZ, TEIXITS VICENS, DEBUTS WITH ITS IKAT FABRICS AT THE MBFWMadrid.
The Mallorcan designer has opted for his latest collection "Non-seasonal 2022", presented on the MBFWMadrid fashion show, for a more sustainable fashion and contributing to local growth. In this bet he has had several models of our handmade ikat fabrics. Fabrics that, turned into unisex garments, have turned out to be a show on the catwalk. Pablo Erroz has used fabrics that are part of existing games, like ours. No fabric has been created for this collection. In this way, it is committed to sustainable local growth.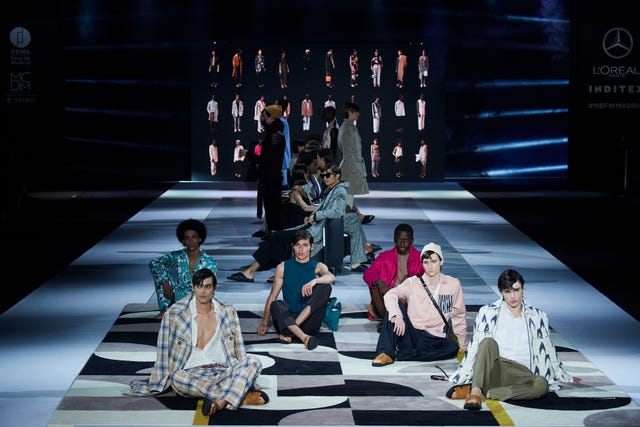 Genderless is the term by which unisex clothing is known. With this idea, Erroz responds to a change of thought and mentality that is taking place today. That is why the versatility of Vicens fabrics has been so successful. The important thing about his proposal is not whether the garment is for a man or a woman, the important thing is that each person gives their own interpretation of him and makes them his own.
Teixits Vicens is an artisan textile company where we manufacture ikat fabrics, or as they are known on the island "Roba de llengües". An ancient technique that came to Mallorca through the silk route in the 16th century.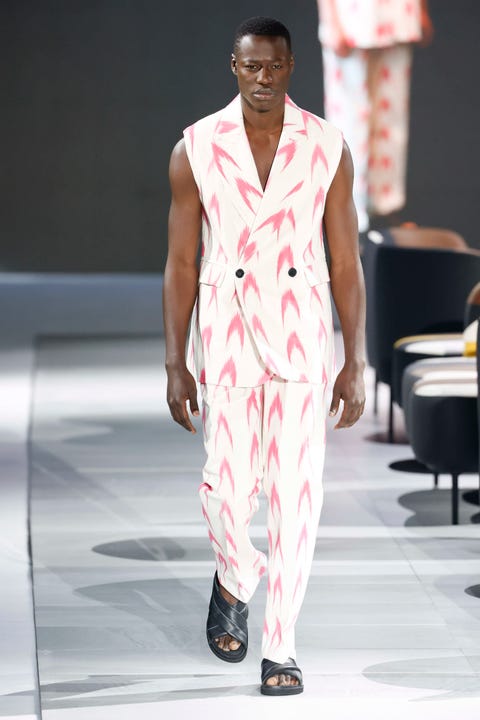 Being a fabric manufacturer gives us the freedom to collaborate with designers, architects, companies, individuals … Be it in a photo session for a magazine or for the decoration of a house, hotel or space. We also design and produce exclusive pieces for customers who demand it. We develop joint or independent projects based on the exclusivity of our fabrics.
We have been working for 5 generations to keep our culture alive. The human team that makes up the company are young people who have learned the trade and feel very involved with the work they do and what they contribute to society as a sustainable business. That is why we have been so excited to see our fabrics represented on such an important national catwalk. Thanks Pablo Erroz.